Our Staff
Grant and Gisel Hartman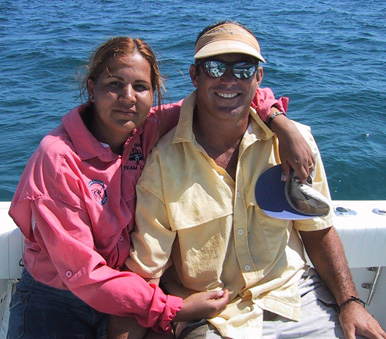 Grant and Gisel Hartman are co-owners/founders and resident managers of Baja Anglers
Gisel
is overall shop manager, mom and a multiple woman's fly world record holder.
Grant's
fishing and client service experience, gathered over the last thirty years living and fishing in Mexico, has been carefully passed along to all Baja Anglers staffers. Grant is one of the premier guides in the world for saltwater light tackle and fly fishing with over 90 world records under his guiding skills. Anglers seeking extra instruction on their bluewater fishing and fly or light tackle casting skills can retain Grant on board for their fishing day. Grant also conducts beach fishing trips for individuals and groups.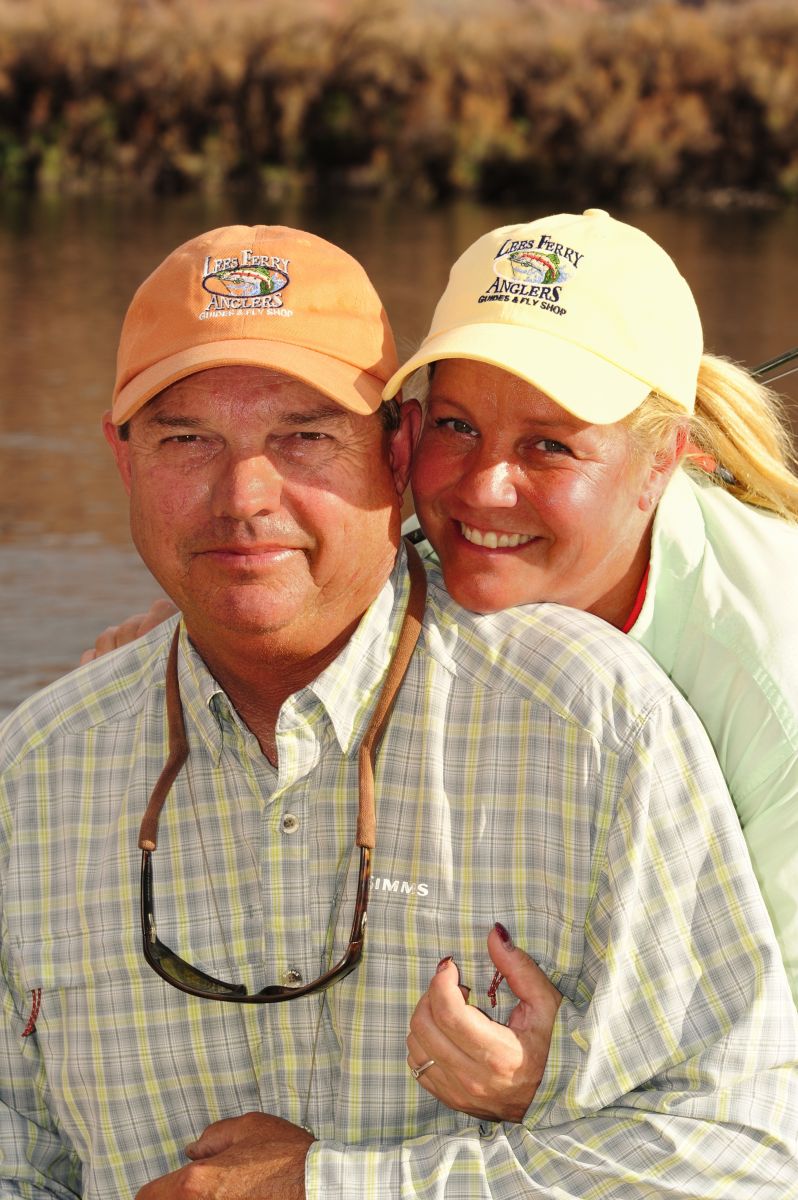 Terry And Wendy Gunn



Terry and Wendy Gunn are owners/ founders of Lee"s Ferry Anglers. They are also one of the founders of Cristal Creek Lodge in Alaska. Both Terry and Wendy were an important part of the founding of Baja Anglers. They brought Dan Dreyer and Grant Hartman together as well as were invaluable help in the start up of Baja Anglers. Baja Anglers would not exist if it wasn't for both Terry;s and Wendy's inspiration, vision and hard work.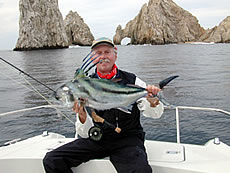 Dan Dreyer
had the vision in 1995 to start Baja Anglers. He wanted to provide the fly fishing community with a high quaility alternative to the panga expierence you had in Mexico... He is our owner/founder and has served as an invaluable general consultant to the company.
All
Baja Anglers Captains
and mates have been taught the skills needed by Grant to bring fish into your casting range, boat and handle your catch, generally make your fishing day fun--with your active participation and involvement. Training of captains/mates has been carried out over a full two years by Grant and Capts. Alex and Arturo have been with us for over 17 years and Capt. Nazario for 10 years. Light tackle and fly guiding skills have been refined. All our Mexican staff speaks fishing English, with some speaking fluent english.
Testimony to our fly and light tackle fishing skills are the
90
+ world records
in house earned by management, staff and clients under our guidance.