Beach Fishing trips
Beach Fishing Trips
Join Grant on one of his famous beach fishing trips, and experience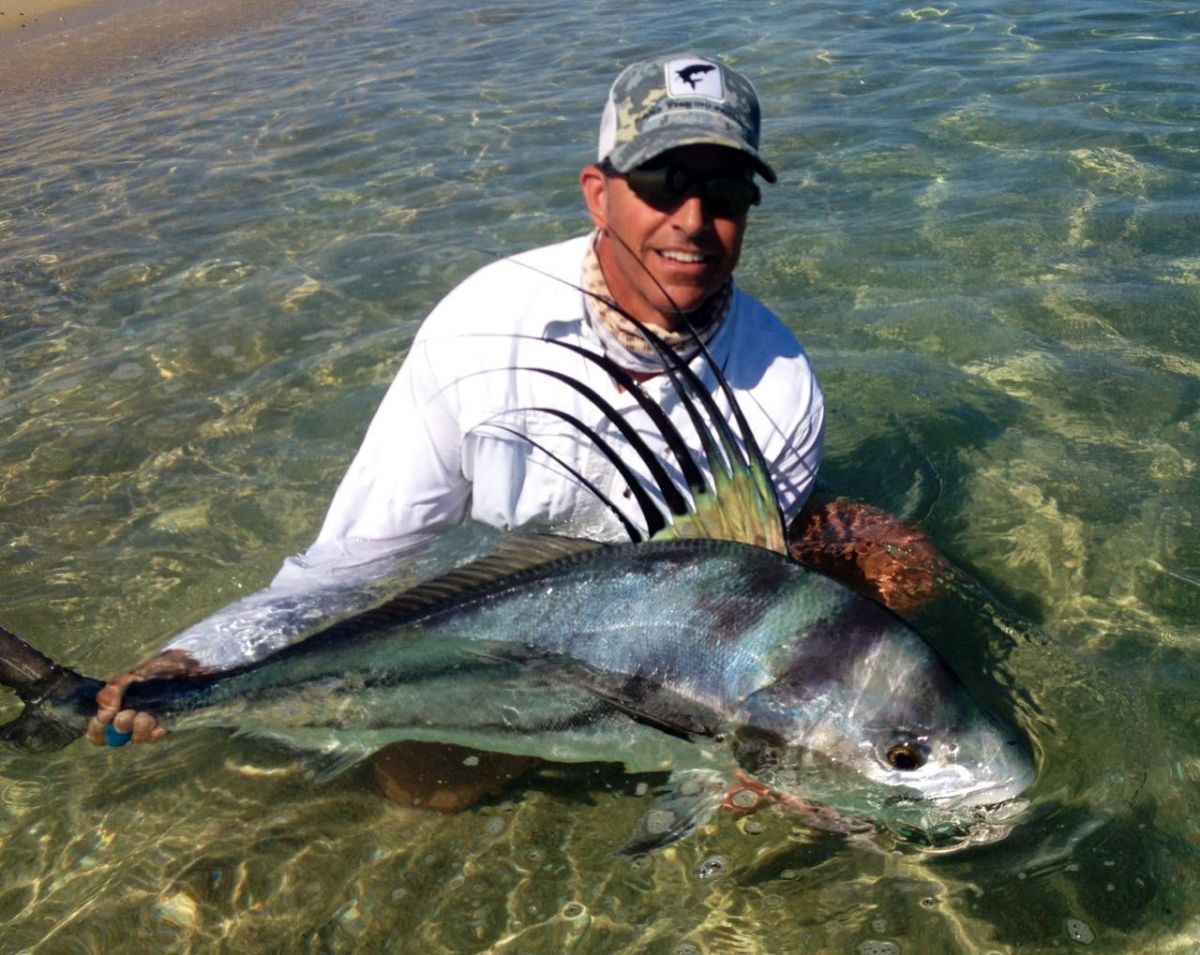 Baja at its best. Grant was the first to land giant roosterfish from the beach as well as pioneering and perfecting the teasing with lures for roosterfish... Grant developed most of the flies used today for big roosterfish.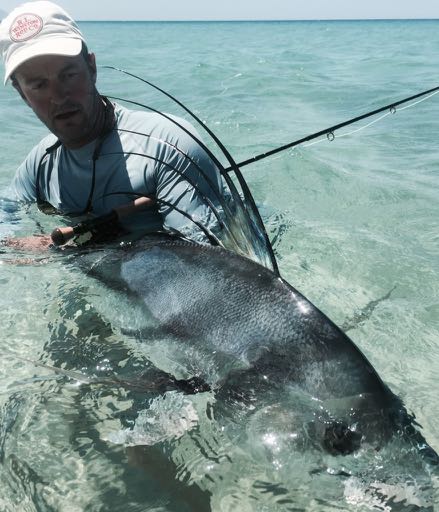 Daily trips: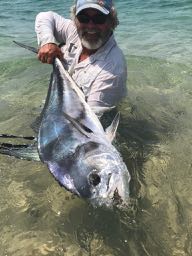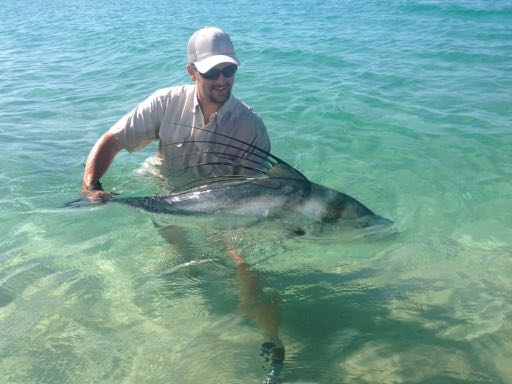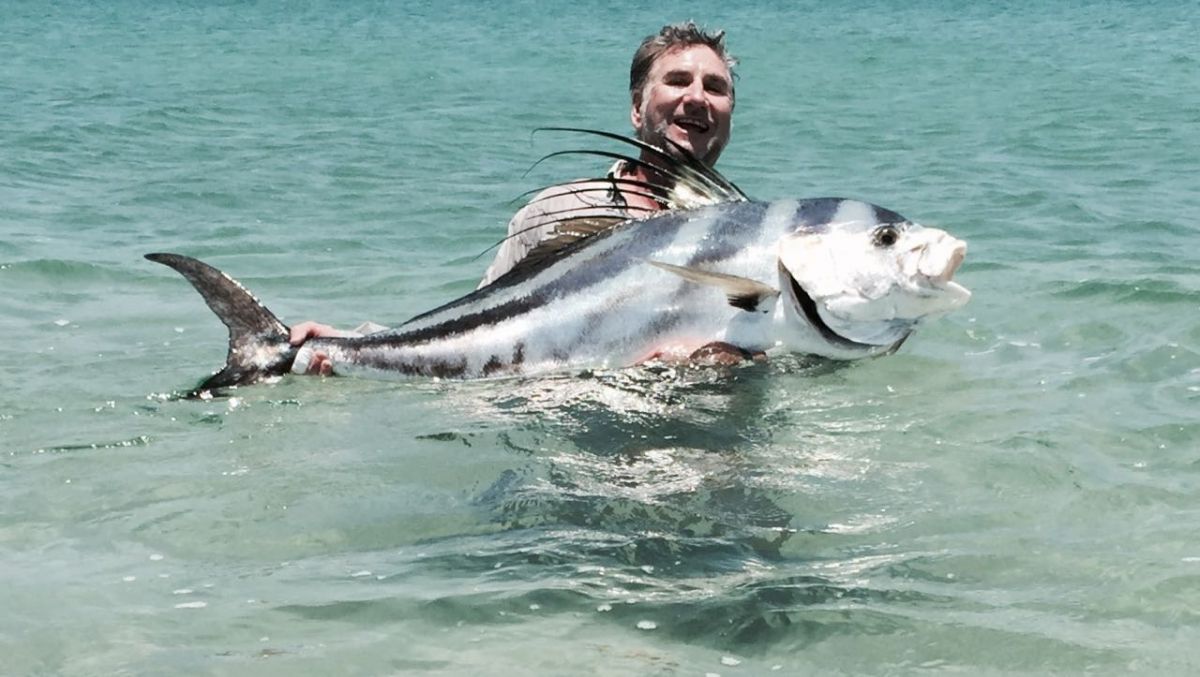 Local:
We fish local around Cabo with both spin gear and fly. These trips are fun and we catch roosterfish, jacks, sierra mackerel and snappers off the Pacific beach and the beaches around San Jose del Cabo...
Daily trips
beach
trips cost $250 plus tax for 4 hour trips. Price for two includes, all the gear, water, soft drinks, and transportation to and from the marina, and Grant as your guide.
Todos Santos beach trips
$350 for 5 to 6 hrs price for two includes, all your gear, water n soft drinks, transportation to and form the marina, and Grant as your guide.
East Cape: 10 years before there was Running Down the Man, there was Grant out there chasing big roosterfish from the beach...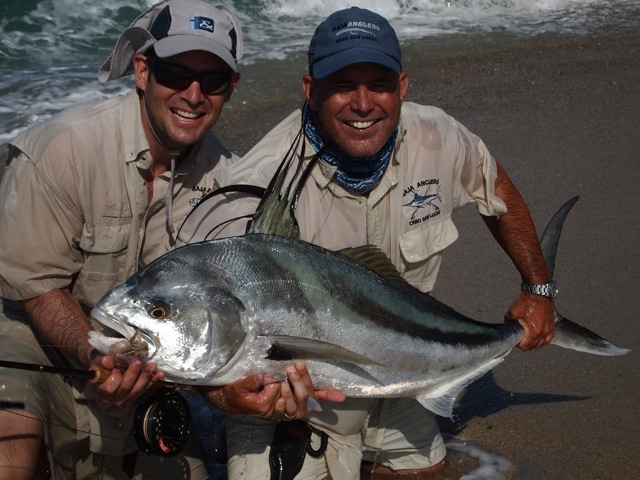 East Cape Day trips:
Oct-April Enjoy a fun filled day with Grant as we travel to the East Cape and fish for big roosterfish and Jacks from the beach. Cost $500 plus tax... Price is for one or two people...$100 for the third person. Price for two includes all tackle flies, lures, water and soft drinks, snacks, and transportation to and from the marina in Cabo.
May-July price is $550 for one person and $600 for two peoeple.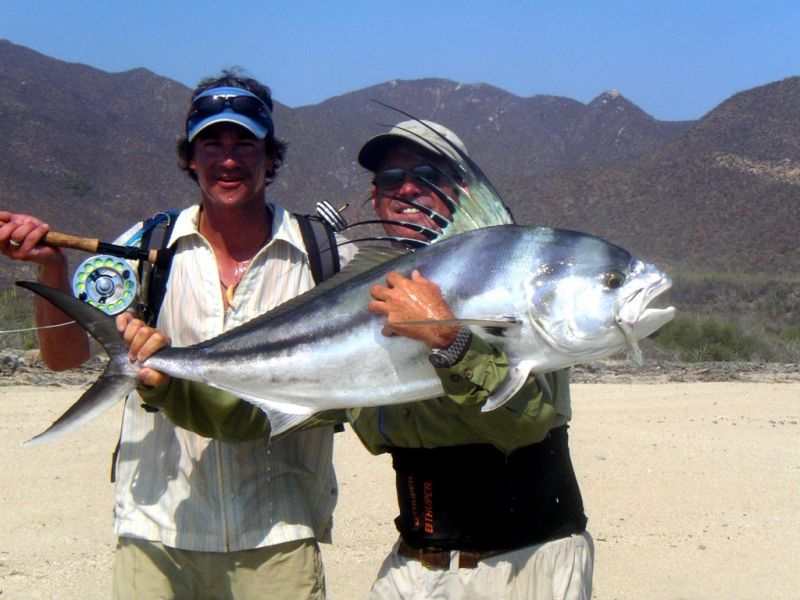 East Cape Roosterfish Safaris:
Join Grant for a week of fun chasing roosterfish all over the east cape form La Paz to San Jose Del Cabo.. We go where the fish are. This is more like a seminar on how to beach fish. We work on casting, stalking, retrieves , fly tying, leader making, all the fun stuff you can only learn by being with Grant for an entire week... We stay in Los Barrlies in a nice inexpensive clean hotel and go fishing north or south depending on the bite and fishing conditions.. Cost is $500 day plus hotel..Please email me for availability... These weeks book up fast, usually a year in advance.. No guides or writers please...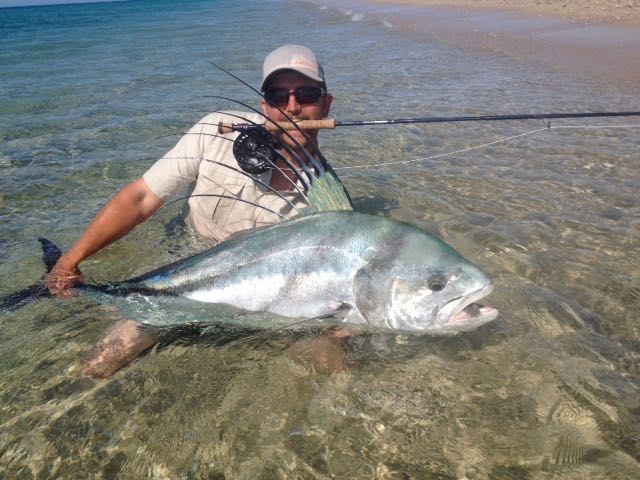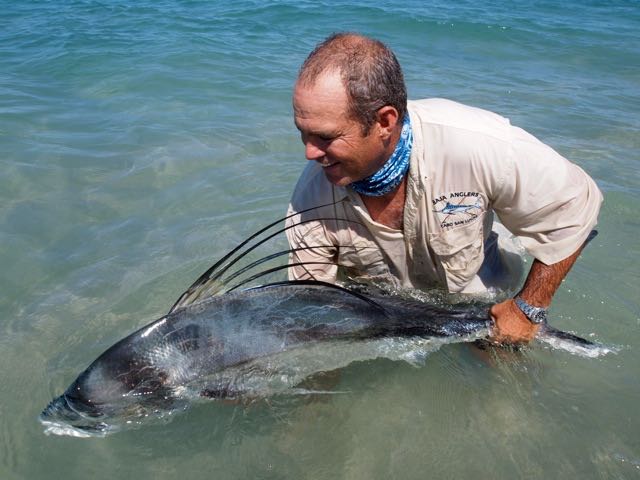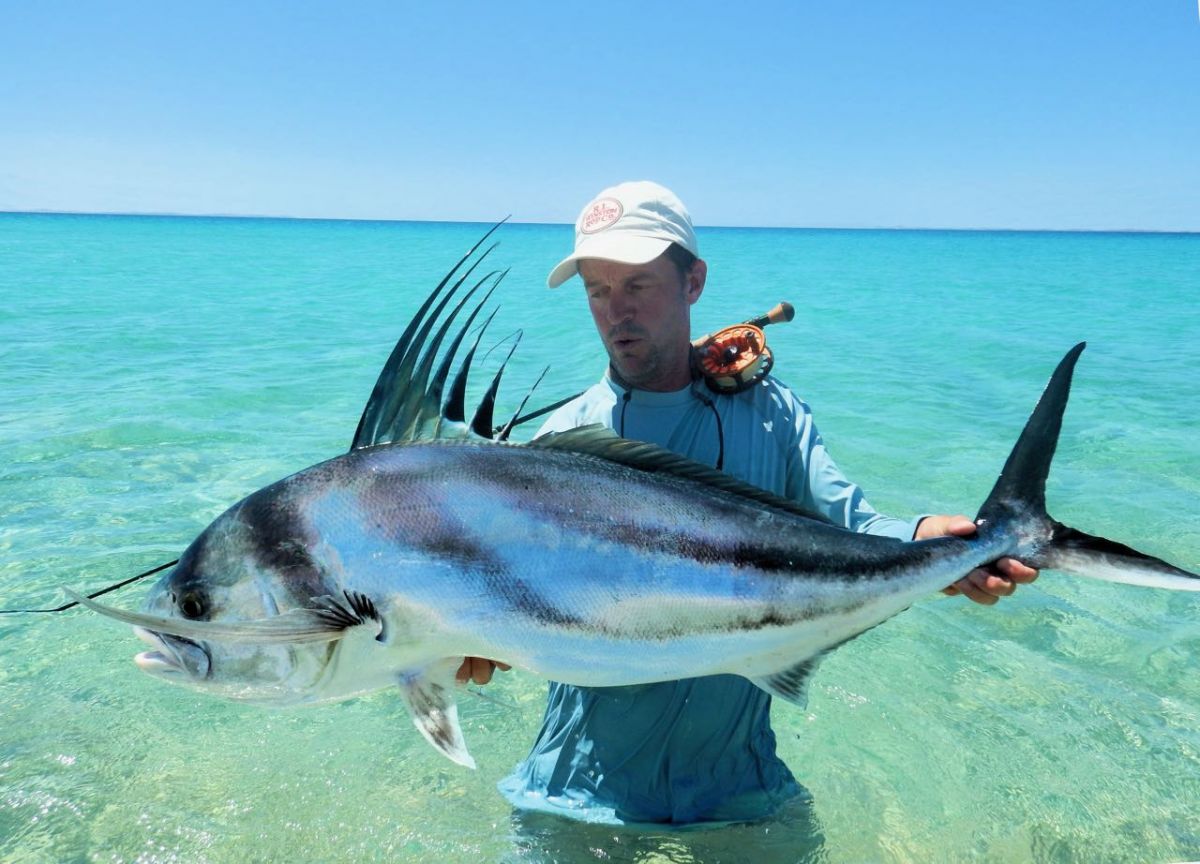 Join Grant a 30 year veterean of Baja for one of his
Custom Baja Safari trips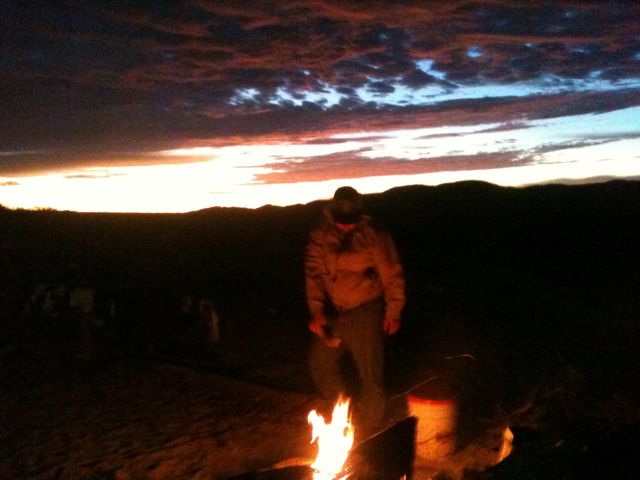 Grant takes you up the Baja coast on custom trips. You can go camping in very remote areas, saty in rustic small hotels. We can go beach fishing for corvina, snook, snappers, and halibut, and then out in a panga at Mag Bay. These trips are a great way to see and fish Baja.